Sustainably handmade.
Curious Fox Fibres offers a variety of textile home goods, handspun yarns, and weaving supplies. Dan's journey into textile arts began as a way to explore colour and design in a more hands-on medium during their graphic design education. They're passionate about exploring traditional craft practices as a path to sustainable, slow textiles. Curious Fox Fibres stands for beautiful, intentional products that don't compromise social and climate justice.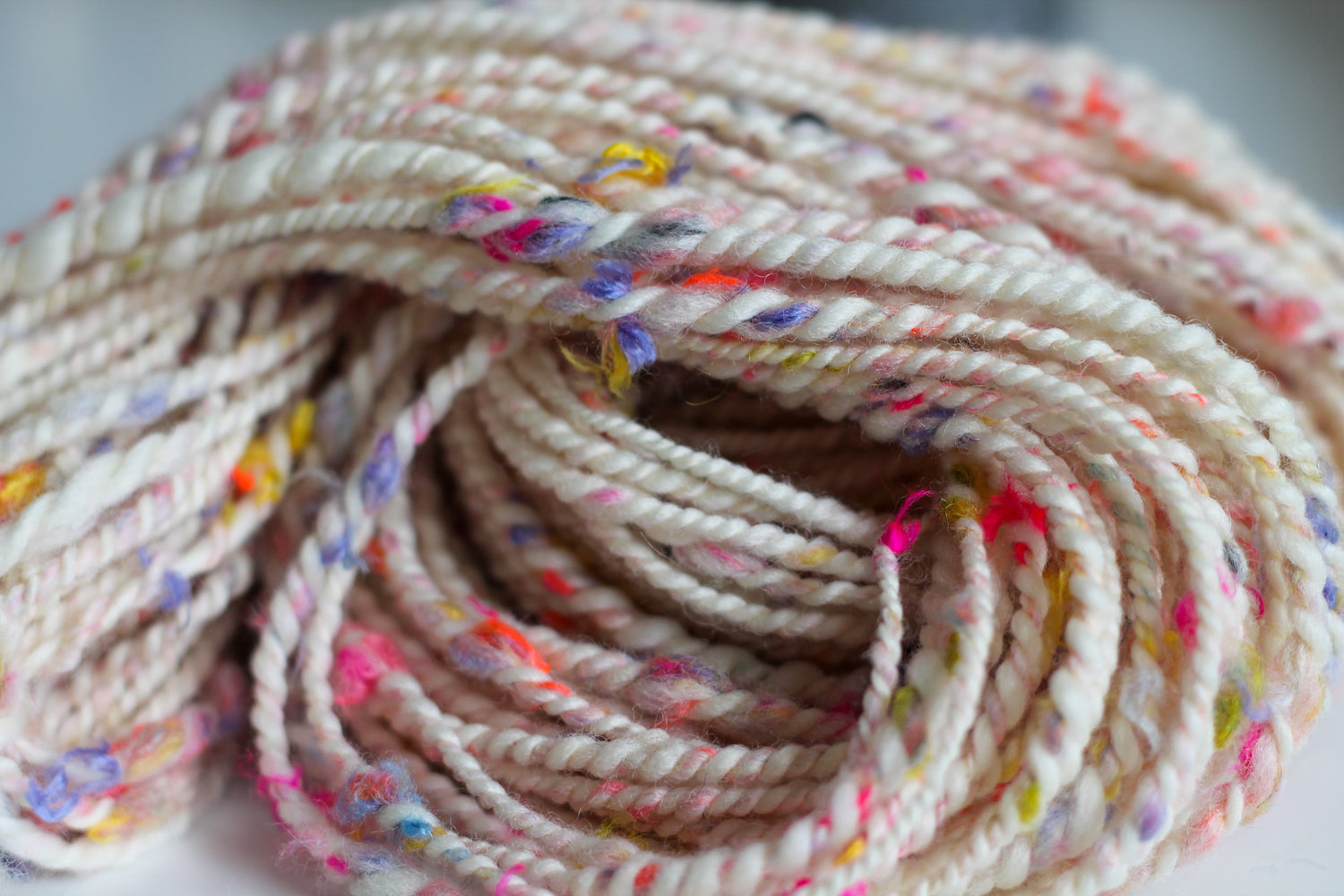 Scrap Spinning Service
Do you have scraps of yarn and fibres from your projects? Let's give them new life as a beautiful art yarn!
Learn More!